WELCOME TO LIFE IN DENVER
Students often feel a strong urge to migrate to the great cities of the world to begin their independent life – but what city to choose? History, culture, recreation, affordability – all of these and more are characteristics of a city worthy of consideration. The reason to pick Denver? Lifestyle.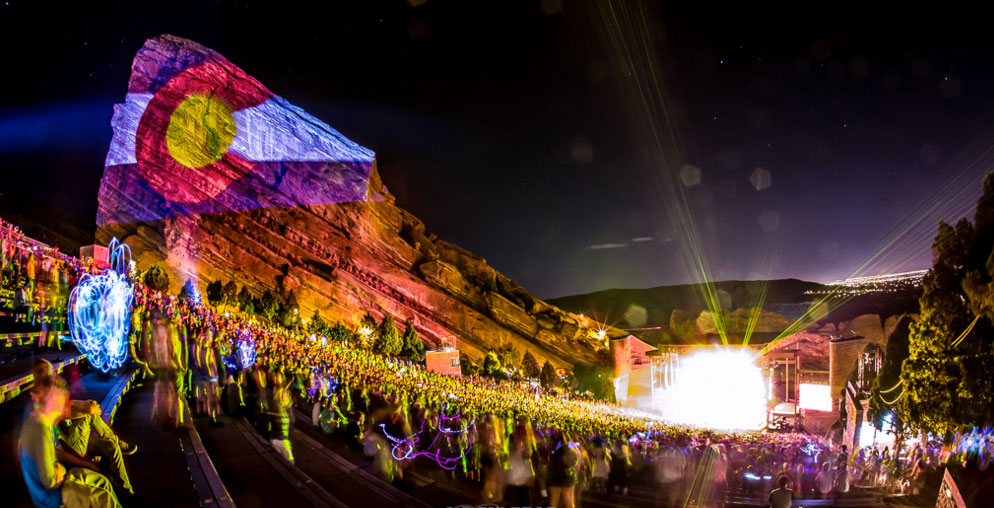 WHY DOWNTOWN?
Let's start with the music community: Did you know that The Lumineers relocated to Denver from New York? They stated they were unable to make their mark in the big apple, but found their place in the Mile-High City and skyrocketed to international success. However, it's not just Americana and Folk music that gets appreciated by the residents of Denver, there's a scene to quench all musical thirsts, from Punk, Ska, Reggae, Rap, Rock, and EDM to Country, Blues, Latin and Jazz. Denver's streets are lined with music shops, live music venues and bars with live music spilling into the street. Denver is famous for being welcoming and supportive and has evolved into a friendly diverse melting pot of music, culture, sunshine, adventure, affordability.
If that's not enough to inspire young musicians, Denver has over 300 days of sunshine each year, low crime rates, and creative opportunity. US News and World Report published in 2016 ranked the Mile High City #1 in their Best Cities to Live in America list. Denver is surrounded by the Rocky Mountains and if you want to strap your guitar on your back and head for the Rocky's, you can catch the scenic ski-train from downtown's Union Station, which shuttles you to Colorado's Rocky Mountain Winter Resorts, where thousands flock to ski, snowboard and toboggan. In the summer, there are endless mountain bike trails to discover, you can go camping, hiking, white water rafting, or even zip-wiring over the Rocky's.
DIME Denver is in the heart of downtown and the area boasts one of the largest skate parks in America, with over 60,000 square feet of concrete terrain to hone you skating, blading or BMXing skills. However, if the less extreme is more your style, you can sit back, relax and float, tubing down the Platte River. With the average Denver citizen walking, cycling or skateboarding around town, It's no wonder Denver has been coined the most active city in The States.
Denver is home to several diverse neighborhoods, so whatever your scene, Denver can provide it. From the happening LODO which boasts 26 block radios of hip bars, restaurants, music venues and shops, to the historical, multi-cultural Five Points, "The Harlem of the West", which has witnessed acts as great as Billy Holiday, Nat King Cole, Duke Ellington and Miles Davis. If healthy living is your scene, try Highlands, a place thriving with organic food, yoga studios, boutique shops and beautiful architecture, or if you love Art, you should reside in The Arts District of Santa Fe, a whole neighborhood dedicated to promoting local artists. There's also RINO (River North Art's District), where young creatives and entrepreneurs are dwelling and The Golden Triangle, if museums and architecture is your thing.
When you walk into a DIME building, you are stepping into the music industry. Each of our specially designed studios serve as an intimate and creative environment for musicians, songwriters and entrepreneurs alike. All of our studios are fully equipped to provide our students with the best possible learning and performing experiences!